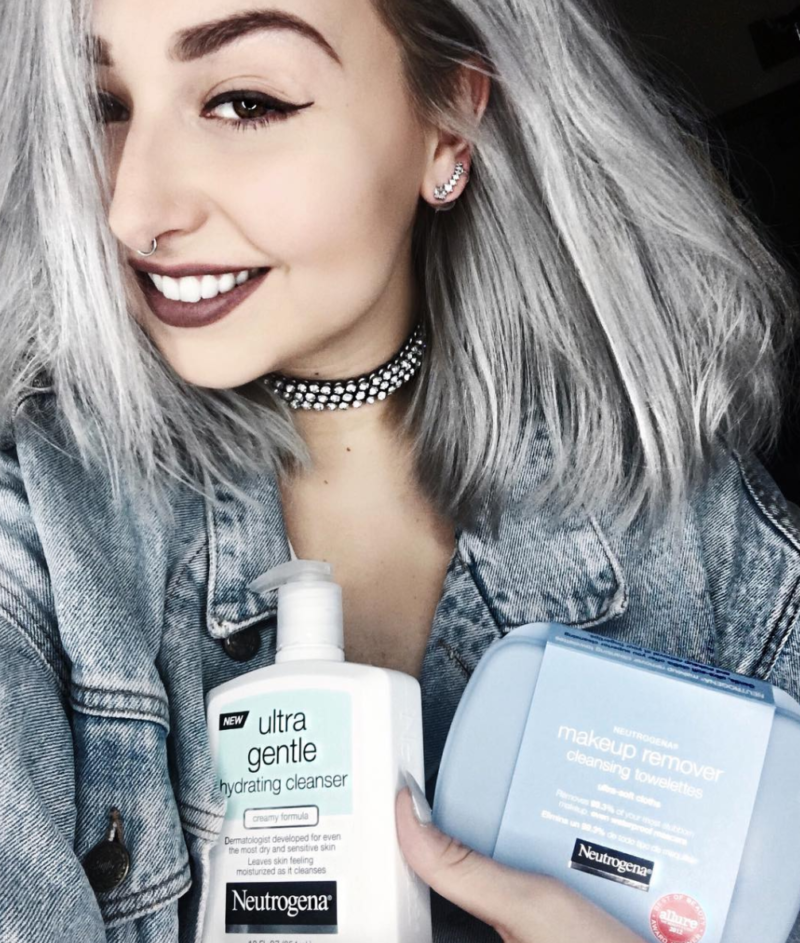 Almost daily I get asked what skin care do I use to keep my skin so healthy. Since you guys seemed so interested, I teamed up with SheSpeaks and one of my favorite skin care brands for over a decade now, Neutrogena, to give you guys a chance to get 2 of my favorite products for yourself!
First off, let me say, their makeup remover wipes are a life saver. I have so many matte lipsticks that literally STICK to my lips and I have to ruin all my towels trying to wipe it off. That was, until these guys! Literally one wipe, and you're makeup is off. Seriously.. it might just be magic.
Their ultra gentle hydrating cleanser is one of my go-to face washes. I have the one for sensitive skin, since I have sensitive skin, and it is so gentle but thorough.
So wanna win? (Duh, of course you do!) All you have to do is tag a friend who you think would want to enter on my instagram post HERE.