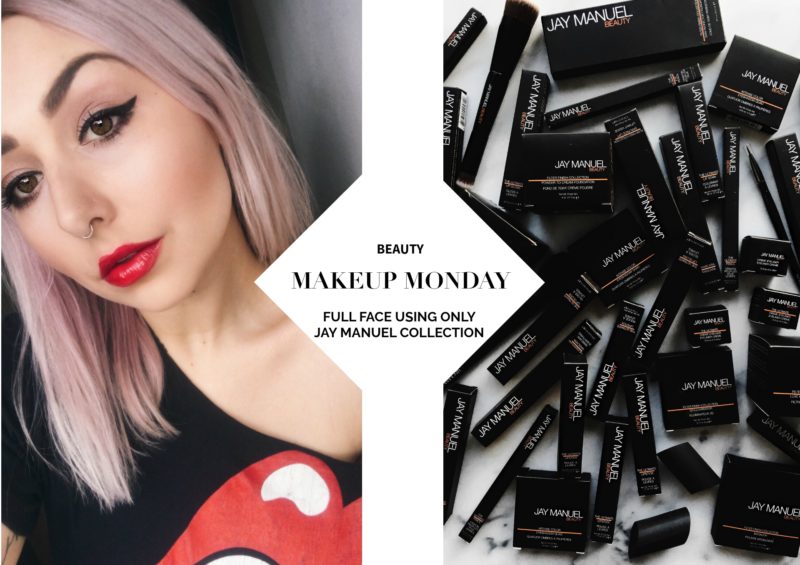 I recently teamed up with Jay Manuel to review his new 'Find Your Filter' Collection. Immediately I was obsessed. A collection that could actually give you the "pretty snapchat filter" (…we all know what I'm talking about) look IN. REAL. LIFE?! Um, count me in!
Jay Manuel Beauty's Filter Finish Collection was formulated with innovative beauty technology that mimics the photo-perfect finish of a digital filter on your face, so the world can see you the way want all the time! Too good to be true? I thought so too, until I tried it this morning! Continue reading to find out what I used to create my filter finished look and see the final look!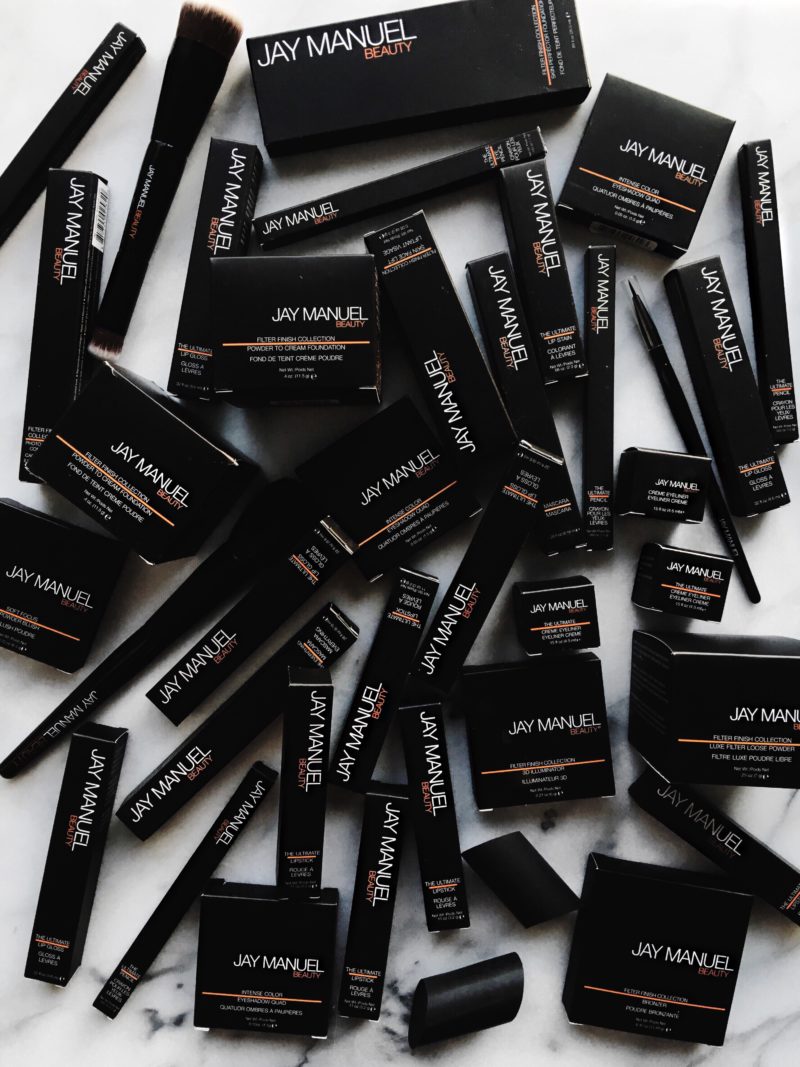 The new collection focuses on 3 main "filters": Soft Focus, Illuminated, and Starburst. 
The Soft Focus filter enhances your natural beauty with minimal time and application needed. With just a simple swipe of diamond dust-infused Powder to Cream Foundation and a little airbrush from the Photo Illusion Concealer, you can erase imperfections and create an effortless natural look. Use the two sponges to apply your foundation and concealer and you'll be #FilterFinished in no time.
If you're looking for a filter that does more than just enhance your natural beauty, look no further than the Illuminated filter. The process is as simple as cultivating your Soft Focus filter yet takes the next step with the luminescent Skin Face Lift. Ultra-fine crushed gemstone powders lend a flattering glow to your face, and all you need is a light dusting to diminish the appearance of fine lines and wrinkles and keep your skin looking radiant from desk to drinks.
The ultimate sun-kissed look is all yours with the Sunburst filter. Round out the #FilterFinishCrew with a bronzer that will give any skin tone an all-over glow. Combining crushed pearlized minerals for 3D luminosity and finely milled iron Oxides and sheer pigments with a satin shimmer, this bronzer lets you contour like a pro and showcase your best features while de-emphasizing your imperfections.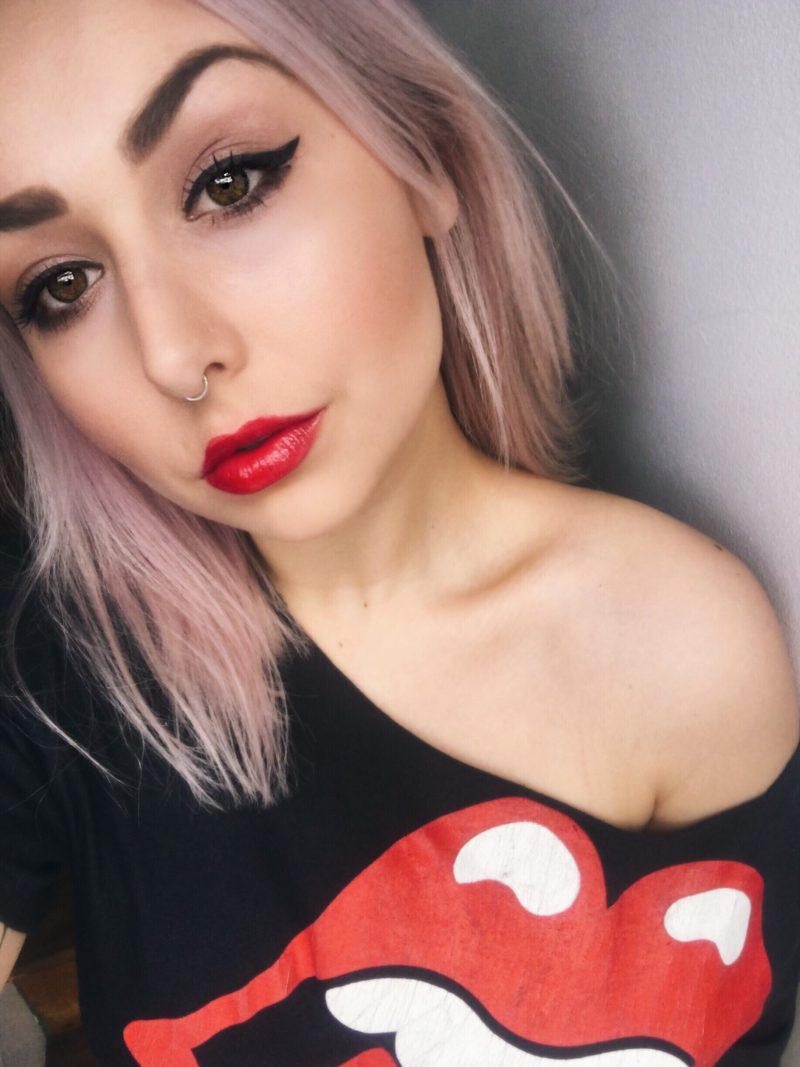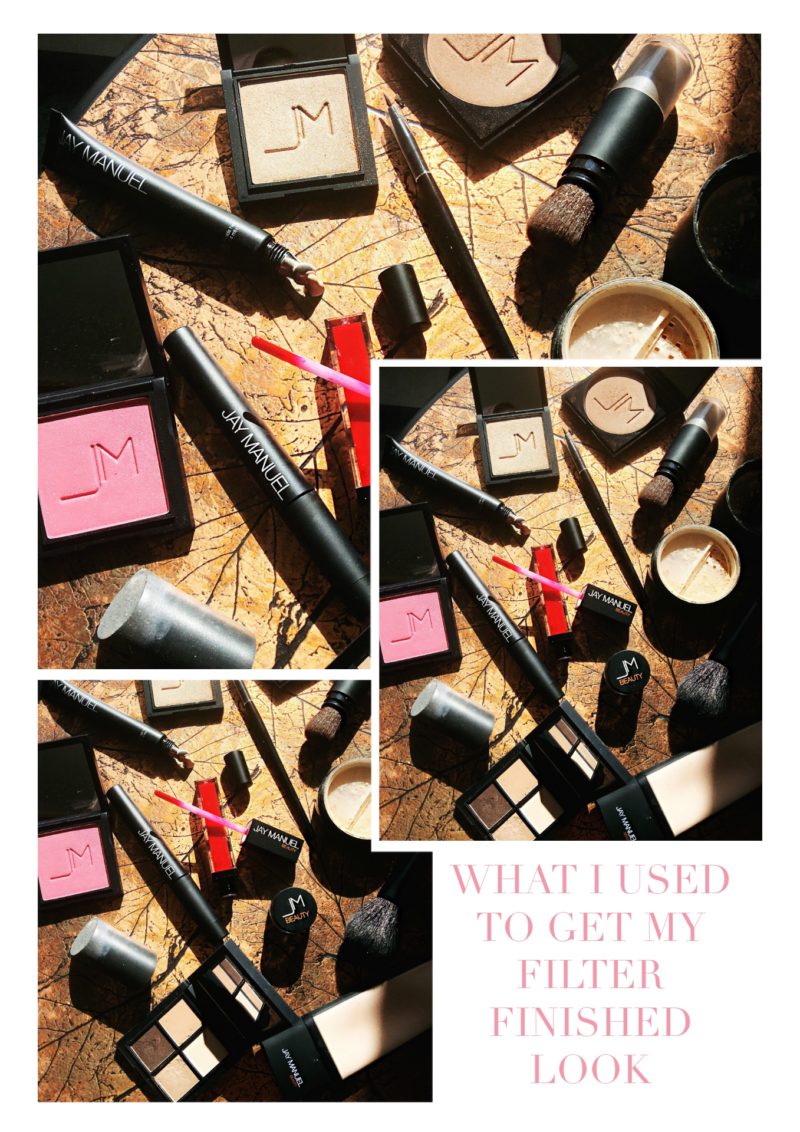 1- PHOTO ILLUSION CONCEALER – in light
• Filter Finish conceals discoloration with an undetectable flawless finish
• Diamond Dust, Micronized Silk & Silicone create a brighter, light-filtered look
• Highlights & Strobes
• Calms and soothes under-eye puffiness Aloe, Vitamin E, Collagen and Algae
• Patented ZAMAC Cooling Tip Technology® Applicator
• Paraben Free
• Dermatologist Tested
2- SKIN PERFECTOR – in light #2 – Applied with THE BLENDING SPONGE
Multi-functional silicone-based liquid makeup enriched with micronized silk and plant-based antioxidants. Like a second-skin filtered veil, it creates an optical illusion of perfection. Hydrates, primes, and evens skin tone and texture in one step, while camouflaging imperfections for a flawless finish. Medium – Full buildable coverage. Does not settle into fine lines and pores.
3- LUXE FILTER LOOSE POWDER – in light – Applied with POWDER BRUSH
Create the ultimate finished look to your makeup and get a soft-focus effect. This innovative formula uses microspheres with a ball bearing technology to provide a luxurious, silky finish with great payoff and skin blendability.
4- SOFT FOCUS POWDER BLUSH – in Flush – Applied with BLUSH BRUSH
This formula delivers a beautiful veil of color that enhances and sculpts cheekbones. Features a balance of finely milled pigments and pearls that offer easily buildable coverage.
5- BRONZER – in Foreplay 
Multiple techniques in one luxurious, must-have bronzer. Create a warm, sun-kissed all-over glow any time of year. Also can be used to add contour and definition to the face like a pro. Enhance desired features with warmth and dimension, or de-emphasize prominent features by delicately shading with a soft, radiant, skin-tone enhancing hue.
6- 3D ILLUMINATOR– in Stardom 
The 3D Illuminator is a multifaceted, luminizing pressed powder with a light-reflective filter finish that can be used as a highlighter or for a soft-focus radiant glow all over the face.
7- SKIN FACE LIFT – in VIP
Skin Face Lift is a luminescent finishing powder that creates an added dimension of soft-focus radiance to the skin. It is micro-encapsulated with ultra-fine crushed gemstone powders that reflect light in different directions, enhancing the complexion with a flattering glow. This sheer, shimmering veil can be worn all over the face as a filter to diminish the appearance of fine lines and wrinkles or applied as a soft highlight wherever desired. Creates a radiant appearance.
8- INTENSE COLOR EYESHADOW QUAD – in Trance
A luxurious quartet of eyeshadows expertly coordinated to create looks as unique as the women who wear them. Tailoring to each style, Classic, Iconic or Avant Garde, rich, intensely pigmented color in perfect finishes create distinctive looks. Matte shades are vivid and flat in appearance, while feeling velvety on skin. Shimmering hues are formulated with ultra-fine pearls with a subtle sparkle and satiny finish.
9- CRÈME EYELINER – in Latex – Applied with LINER BRUSH
Intensely-pigmented, smudge-proof, long-wear cream eye liner has a cushiony application and a foolproof, water-resistant, dry-down.  The weightless, full coverage formula is composed of a whipped-wax blend which allows for precise, expert lining without creasing or flaking. Goes on with an easy, creamy application and dries to a smooth, stay-put finish. Contains beneficial ingredients such as: Ceramide-2 which provides smooth hydration and Vitamin E for added and conditioning. Paraben Free and Dermatologist Tested.
10- THE EVERYTHING MASCARA – in Noir 
The Everything Mascara takes the richest, deepest, most luxurious mascara and revolutionizes it with the latest in applicator technology. The adjustable and retractable wand puts the power of length and fullness right into the wearer's hand for total control. Twist wand to the first setting to maximize volume with full, fat bristles. Or twist again to its second setting and watch it "grow" with the expansion of longer, more extended bristles that intensifying length. From base to tip, inner to outer lashes achieve a look that is either lavishly long and perfectly defined or fabulously full and fluttery.
11- ULTIMATE LIP GLOSS – in Shameless
Smooth, luxurious full coverage gloss delivers a sleek contemporary pop of color and shine to the lips. Comfortable wear, never sticky or tacky. Rich in lip conditioners and formulated with luxurious pigments and extra fine crushed gemstones for an intense color pay-off with sheen and luster. Diamond dust refracts light giving lips a soft focus and high shine.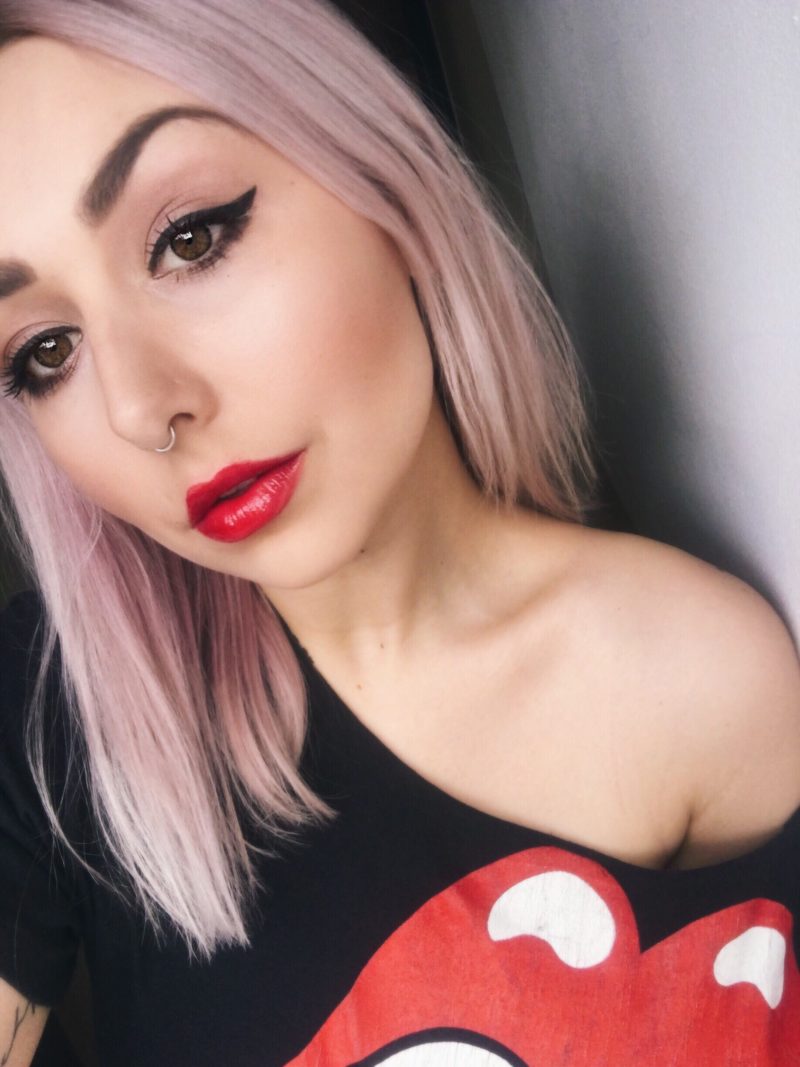 All day I have been thinking about this: This has to be the first time I have ever worn all my beauty products from the same brand.. and you know what, doing this makes SO much sense. I can't believe I've never done it before. When sticking with one brand, you're bound to have a longer lasting and higher quality result when doing your makeup because these products were created to compliment each other and work/be worn together. My mind is honestly a little blown that I've never tried this before.. maybe it's just me, but I doubt it!
Overall, I am BEYOND impressed with the application and quality of these new products! They were so easy to apply that I was ready in about 20 mins. I wanted to share my three favorite products with you guys: first would be the cream eyeliner- I literally can not tell you how long it's been since I used a cream instead of pen for my eyeliner, but the pigment, stay, and ease of putting my eyeliner on blew me away! I am 100% making that switch. My second pick would be the skin face lift. Using this gave me such a natural glow.. like I've been drinking all my green juices and actually getting sleep! It's formulated with crushed gemstones: Emerald, Amethyst, Moonstone, Ruby, Sapphire, Topaz, Opal and Pearl. Naturally, It made me feel and look like a million bucks. My third would be the bronzer because besides giving me that natural summer glow, it was so easy to use to contour with as well. In conclusion, all I know is Jay Manuel can now add magician to his resume because these products are pure magic. My face felt hydrated and fresh all day/night long, and 15 hours later.. my eyeliner is STILL perfect. *drops mic* #BLESSED